Event Details
Date
December 10 - December 11, 2013
Time
8:30 am registration & refreshments; 9:00 am - 3:30 pm training
Location
Fire Training Center
7690 State Street Road
Batavia, NY 14020
Cost
$60.00 per farm
Contact Angela Parr if you need to borrow a laptop for Day 2


Host
Cornell Cooperative Extension & Cornell GAPs
Angela Parr
585-394-3977 x426
email Angela Parr
Pre-Registration Deadline: December 6, 2013

EVENT HAS PASSED
Farm Food Safety Training with GAPs (Genesee County)
December 10 - December 11, 2013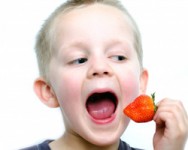 In recent years, several food borne illness outbreaks in produce have made national news. Both the produce industry and the federal government have stepped up demands for fruit and vegetable farms to meet food safety practice standards. These standards are known as GAPs (Good Agricultural Practices).
A new program, Harmonized GAPs, has been developed to combine several food safety certifications into one program. New York's retail produce buyers, such as Wegmans, are asking growers to adopt Harmonized GAPs certification in many cases.
In response, Cornell Cooperative Extension, the Cornell Vegetable Program, the Cornell Lake Ontario Fruit Team, the Produce Safety Alliance, and the Cornell National GAPs Program, with assistance from NY Ag & Markets, will be presenting a training for farm food safety or GAPs, including Harmonized GAPs. The training is open to all produce farms and related industry people.
This workshop is partially funded through a grant from the Genesee Valley Regional Market Authority.
Tuesday, December 10
What is GAPs?
How does GAPs work?
What does it mean for my farming operations?
Wednesday, December 11
Write a food safety plan for your farm*
Optional supplemental session
Mock audit (at a participant's farm during the growing season)
$60.00 per person registration includes educational materials, lunch and refreshments. Add $15.00 each for additional attendee from the same farm. Space is limited!
Pre-register by December 6, 2013.
Mail the
GAPs flyer and registration form
in with your payment, or
register and pay online here
.
* A laptop computer is required for the second day. If you need to borrow a computer, please let us know in advance. If you are not computer savvy, please bring a person with you that has computer knowledge and skills.
GAPs flyer & registration form (PDF; 604KB)


Upcoming Events
Beating Back the Bugs - Walk & Talk
May 14, 2014
Wednesday 5:00 PM
Allegany, NY
This month we'll be focusing on insect management. What are some of the main pests, and what is the best way to deal with them? Learn how to develop a proactive, integrated pest management approach and bring all your questions about spray effectiveness, beneficials, scouting, and more.

Fertility from the Ground Up - Rolling Hills May Meeting
May 20, 2014
Tuesday 6:00 PM
Phelps, NY
Prof. Steve Reiners will be the guest speaker this month. His focus is on vegetables, extension, and fertility. Steve will start out with a discussion on basic soil science (how different types behave, what soil characteristics influence fertility) and move into a discussion on how to use that understanding to improve your nutrition programs.

Please bring a copy of your most recent soil test! It will help us answer your questions. Growers can also bring soil samples that they'd like to have checked for pH or submitted to the lab for full analysis.

Muck Donut Hour BEGINS
May 27, 2014
8:30 - 9:30 AM
Elba, NY
Meet with Cornell Vegetable Program Specialist Christy Hoepting every Tuesday morning to ask questions and share your observations.

Announcements
New Vegetable Specialist Joins Our Team
The Cornell Vegetable Program is proud to announce that Darcy Telenko will be joining the Cornell Vegetable Program team as a Vegetable Specialist on May 16, 2014. Originally from Batavia, Darcy grew up on a dairy farm and worked extensively in her parents' fruit and vegetable stand. She completed her undergraduate work at Cornell in biological sciences and plant biology. She completed her MS at Southern Illinois University in plant and soil science, and earned a PhD in plant pathology and crop science from North Carolina State University. She has experience in scouting, applied research and interpreting the results for constituents through presentations and extension publications. Darcy will have an office at CCE Erie County and will frequently be visiting farms in our region. Please help us welcome Darcy to our team!
2014 Cornell Vegetable Guidelines Available
The 2014 edition of the Cornell Commercial Vegetable Production Guidelines is available. This annual publication provides up-to-date vegetable crop production information for New York State. It has been designed as a practical guide for vegetable crop producers, crop consultants, and ag suppliers. The cost of this guide is $33 plus shipping. You can order this publication, or other Cornell Guidelines, through Cornell Cooperative Extension offices or from the
Cornell Store
at Cornell University at 800-624-4080.
Cornell Vegetable Program - Cornell Cooperative Extension
Your Trusted Source for Research-Based Knowledge