Event Details
Date
December 10 - December 11, 2013
Time
8:30 am registration & refreshments; 9:00 am - 3:30 pm training
Location
Fire Training Center
7690 State Street Road
Batavia, NY 14020
Cost
$60.00 per farm
Contact Angela Parr if you need to borrow a laptop for Day 2


Host
Cornell Cooperative Extension & Cornell GAPs
Angela Parr
585-394-3977 x426
email Angela Parr
Pre-Registration Deadline: December 6, 2013

EVENT HAS PASSED
Farm Food Safety Training with GAPs (Genesee County)
December 10 - December 11, 2013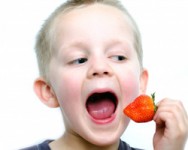 In recent years, several food borne illness outbreaks in produce have made national news. Both the produce industry and the federal government have stepped up demands for fruit and vegetable farms to meet food safety practice standards. These standards are known as GAPs (Good Agricultural Practices).
A new program, Harmonized GAPs, has been developed to combine several food safety certifications into one program. New York's retail produce buyers, such as Wegmans, are asking growers to adopt Harmonized GAPs certification in many cases.
In response, Cornell Cooperative Extension, the Cornell Vegetable Program, the Cornell Lake Ontario Fruit Team, the Produce Safety Alliance, and the Cornell National GAPs Program, with assistance from NY Ag & Markets, will be presenting a training for farm food safety or GAPs, including Harmonized GAPs. The training is open to all produce farms and related industry people.
This workshop is partially funded through a grant from the Genesee Valley Regional Market Authority.
Tuesday, December 10
What is GAPs?
How does GAPs work?
What does it mean for my farming operations?
Wednesday, December 11
Write a food safety plan for your farm*
Optional supplemental session
Mock audit (at a participant's farm during the growing season)
$60.00 per person registration includes educational materials, lunch and refreshments. Add $15.00 each for additional attendee from the same farm. Space is limited!
Pre-register by December 6, 2013.
Mail the
GAPs flyer and registration form
in with your payment, or
register and pay online here
.
* A laptop computer is required for the second day. If you need to borrow a computer, please let us know in advance. If you are not computer savvy, please bring a person with you that has computer knowledge and skills.
GAPs flyer & registration form (PDF; 604KB)


Upcoming Events
High Tunnel School (Bath, NY)
December 2, 2014
10:00 AM - 3:00 PM; registration at 9:30 AM
Bath, NY
This beginner level school is for new high tunnel growers and will focus on best management practices, with an emphasis on tomato production. The school is strongly encouraged for growers with 2 or fewer seasons of tunnel growing experience, those considering getting a tunnel in the next few seasons, or NRCS EQIP recipients.
2014 Processing Beet and Carrot Advisory Meeting

December 8, 2014
12:30 PM - 2:30 PM
Batavia, NY
All are invited to discuss the 2014 processing beet and carrot season in New York. Hear ideas and concerns from fellow growers and industry members. Your input is needed to set future research priorities.
2014 Processing Pea Advisory Meeting

December 8, 2014
10:00 AM - 12:00 PM
Batavia, NY
Come discuss the 2014 processing pea season with industry colleagues. Your input is needed to set priorities for future research.
Announcements
New Video Helps to Promote the Work of the CVP
Many people in our community are not aware of the size or the impact of the Western New York vegetable industry on the state's economy. We decided to do something about that! The Cornell Vegetable Program is proud to release a video that highlights vegetable production in our region – from fresh market to processing, from farms that are several thousand acres to just a few, from biodynamic growers to conventional – and provides an introduction to our team of Vegetable Specialists and how we assist growers in this area. We greatly appreciate that several WNY vegetable growers shared their thoughts on what the Cornell Vegetable Program means to them: Paul Fenton, Batavia; Mark Zittel, Eden; and Matt Mortellaro, Elba. The video was produced by Cornell videographer, James Monahan.
Watch the video
and leave us a comment!
Cornell Vegetable Program Receives Award
The Cornell Vegetable Program has been awarded the 2014 Cornell University College of Agriculture and Life Sciences'
Research and Extension
Award for Outstanding Accomplishments in Extension/Outreach.
This award recognizes individuals/teams who have demonstrated leadership in developing a highly innovative and responsive extension/outreach program that addresses stakeholder needs. The Awards Committee cited the excellent synergy among members of the Cornell Vegetable Program team in addressing the needs of New York's vegetable production operations and the many activities our team collectively organize to successfully connect Cornell faculty and their research with the real-world needs of vegetable producers. Our team will be recognized at an awards ceremony on November 10.
Send a congratulatory message to the Cornell Vegetable Program.
Include a message about how our team has helped your organization. We hope to hear from you!
Funding Available for Soil Health Practices
New funding opportunities are available to assist growers in adoption of reduced tillage and cover cropping practices. Contact NRCS at your local USDA Service Center, and/or county Soil & Water Conservation District staff as soon as possible, to be eligible for assistance in 2015.
Read more
about the State and Federal program opportunities to improve soil health for vegetable producers.
Cornell Vegetable Program - Cornell Cooperative Extension
Your Trusted Source for Research-Based Knowledge