Event Details
Date
December 10 - December 11, 2013
Time
8:30 am registration & refreshments; 9:00 am - 3:30 pm training
Location
Fire Training Center
7690 State Street Road
Batavia, NY 14020
Cost
$60.00 per farm
Contact Angela Parr if you need to borrow a laptop for Day 2


Host
Cornell Cooperative Extension & Cornell GAPs
Angela Parr
585-394-3977 x426
email Angela Parr
Pre-Registration Deadline: December 6, 2013

EVENT HAS PASSED
Farm Food Safety Training with GAPs (Genesee County)
December 10 - December 11, 2013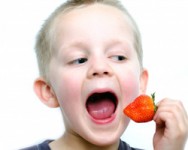 In recent years, several food borne illness outbreaks in produce have made national news. Both the produce industry and the federal government have stepped up demands for fruit and vegetable farms to meet food safety practice standards. These standards are known as GAPs (Good Agricultural Practices).
A new program, Harmonized GAPs, has been developed to combine several food safety certifications into one program. New York's retail produce buyers, such as Wegmans, are asking growers to adopt Harmonized GAPs certification in many cases.
In response, Cornell Cooperative Extension, the Cornell Vegetable Program, the Cornell Lake Ontario Fruit Team, the Produce Safety Alliance, and the Cornell National GAPs Program, with assistance from NY Ag & Markets, will be presenting a training for farm food safety or GAPs, including Harmonized GAPs. The training is open to all produce farms and related industry people.
This workshop is partially funded through a grant from the Genesee Valley Regional Market Authority.
Tuesday, December 10
What is GAPs?
How does GAPs work?
What does it mean for my farming operations?
Wednesday, December 11
Write a food safety plan for your farm*
Optional supplemental session
Mock audit (at a participant's farm during the growing season)
$60.00 per person registration includes educational materials, lunch and refreshments. Add $15.00 each for additional attendee from the same farm. Space is limited!
Pre-register by December 6, 2013.
Mail the
GAPs flyer and registration form
in with your payment, or
register and pay online here
.
* A laptop computer is required for the second day. If you need to borrow a computer, please let us know in advance. If you are not computer savvy, please bring a person with you that has computer knowledge and skills.
GAPs flyer & registration form (PDF; 604KB)


Upcoming Events
Fresh Market Potato Varieties, Disease & Insect Management Meeting

August 28, 2014
5:30 PM - 8:30 PM
Marion, NY
This meeting will include updates on late blight and other potato diseases, management of Colorado potato beetle and other insects, and the opportunity to see the 2014 Cornell fresh market muck variety and breeding line trial.
Research Updates: Grafting, Living Mulch & More
August 29, 2014
6:00 PM - 8:00 PM
Penn Yan, NY
Jud Reid will give updates on his fresh market research program, with a major focus on grafting in tomatoes, the use of living mulch in a variety of crops, and varietal resistance to brown leaf mold of tomatoes.
2014 NYS Dry Bean Field Meeting

September 18, 2014
5:15 PM - 7:45 PM
Caledonia, NY
Tour the Cornell dry bean variety trial and nearby strip trials. Cornell professors will share research-based ideas on pest issues and management including bacterial diseases and Western bean cutworm updates. Changing bean plant architecture to improve yields will also be discussed. 0.75 DEC pesticide recertification and CCA credits will be available.
Announcements
Late Blight Confirmed in Many NY Counties
Late blight (LB) in potatoes and tomatoes has now been confirmed in the following counties: Allegany, Erie, Genesee, Madison, Livingston, Ontario, Schuyler, Tompkins, Wayne, Wyoming, and Yates Counties. Several of these are new counties confirmed last week. New samples with LB are coming in all the time. It is likely now present in all counties in Western NY, the Finger Lakes Region, and Central NY.
The continued wet weather has been very favorable for development. The majority of LB samples from the area that were tested have been the US23 strain, sensitive to mefenoxam fungicides (Ridomil, other materials). The only exceptions remain in Allegany County, where the mefenoxam sensitivity of the LB is unknown, and one sample each of US24, with variable mefenoxam sensitivity, in Erie and Wyoming Counties.
If you think you might have LB contact
Carol MacNeil
,
John Gibbons
, or another Cornell Vegetable Program staff member. LB DSS users: If you need assistance contact
Ian Small
or
Carol MacNeil
.
Cornell Vegetable Program - Cornell Cooperative Extension
Your Trusted Source for Research-Based Knowledge