Recording of High Tunnel Veg Research Webinar 11/29/18
Amy Ivy, Vegetable Specialist
Eastern New York Commercial Horticulture
November 29, 2018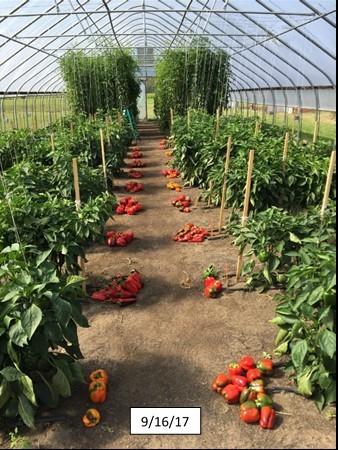 This is a recording of an hour long webinar held by Amy Ivy of the Eastern NY Commercial Horticulture Program, Judson Reid of the Cornell Vegetable Program and Mike Davis of the Cornell University Willsboro Research Farm on Nov 29, 2018.
A copy of the PowerPoint is included below. With funding from the Northern NY Agricultural Development Program.
Funding for the Northern New York Agricultural Development Program is supported by the New York State Senate and administered by the New York State Department of Agriculture and Markets. Learn more at www.nnyagdev.org.

PowerPoint file of the presentation (pdf; 47849KB)


Upcoming Events
2019 Processing Vegetable Crops Advisory Meeting

December 17, 2019
9:30am - 12:10pm, 1pm - 2pm, and 2pm - 3:30pm
Batavia, NY
All are invited to attend and discuss the 2019 season for each crop, meet the new Cornell Weed Scientist and discuss weed management concerns, and receive updates on research conducted during 2019. Separate DEC and CCA credits will be available for each of the 3 crop meetings. The meeting is free of charge and there is no registration required.
Announcements