About Program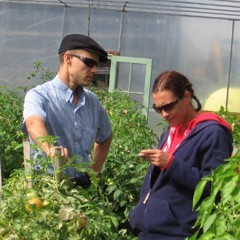 The Cornell Vegetable Program is one of the premier regional agricultural teams in NYS: a Cornell Cooperative Extension partnership between Cornell University and the CCE Associations in a large multi-county region in the western and central parts of the state. The team's Vegetable Specialists work together with Cornell faculty and Extension Educators statewide to address the issues that impact the commercial vegetable industry. The Cornell Vegetable Program provides educational programs and information to growers, processors and agri-business professionals, arming them with the knowledge to profitably produce and market safe and healthful vegetable crops, contributing to the viability of farms and the economic wellbeing of New York State. Specifically, our program focuses on food safety, variety evaluation, market development, pest management, and cultural practices. Watch a video to learn more about the Cornell Vegetable Program.

Growers and agri-business professionals must enroll in our program to benefit from many of our educational offerings including our newsletter, direct mailings, and pest alerts.
The Cornell Vegetable Program is supported, in part, by fourteen
county Cornell Cooperative Extensions of Western New York:
Allegany, Cattaraugus, Chautauqua, Erie, Genesee, Monroe, Niagara,
Ontario, Orleans, Oswego, Seneca, Steuben, Wayne and Yates Counties.

To visit one of these Cornell Cooperative Extension's web sites,
simply click on a county within the map.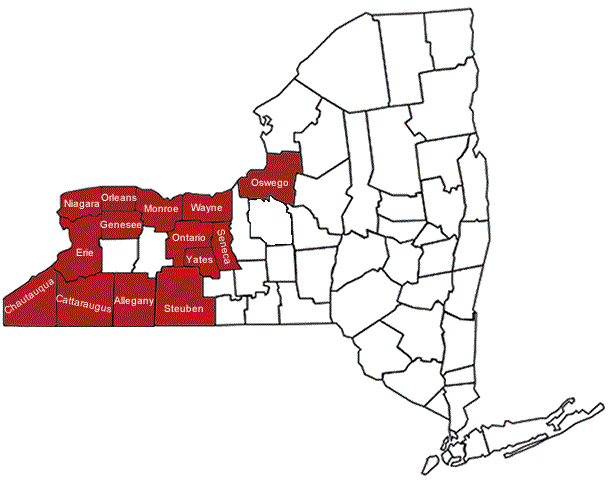 Upcoming Events
Managing Soil Nitrogen in Winter High Tunnels
March 5, 2021
To meet the year-round demand for locally produced food, vegetable farmers have embraced protected agriculture to extend their growing season, improve yields, and enhance crop quality. However, a statewide survey found that after several growing seasons, farmers struggle to maintain productivity due to challenges in long term soil health and fertility management. Cornell Cooperative Extension is exploring practices that high tunnel growers can adopt to better manage soil fertility and improve soil health.

Grab your lunch and join us for a virtual conversation on Friday, March 5, 2021 from 12:00pm - 1:30pm to hear our project updates and research results.
Assess and Prevent Food Safety Risks in Leafy Greens Production
March 18, 2021
This training will provide an overview of possible sources of contamination related to soil amendments, wildlife, water, post-harvest handling, transportation and more. This training will emphasize specific risks that leafy greens growers may experience, identify tangible corrective actions that can be taken, and provide participants the opportunity to work through example scenarios as a group.

2021 NYS Dry Bean Meeting

March 19, 2021
Join the us for the annual Dry Bean Meeting! There will be presentations covering the latest research in NY dry beans. Topic areas include market updates, white mold management, Western bean cutworm and soybean cyst nematode management, herbicide resistance management, dry bean variety testing, and incorporating NY dry beans into schools. This meeting is sponsored by Genesee Valley Bean Company, and Bayer CropScience.
Announcements