Resources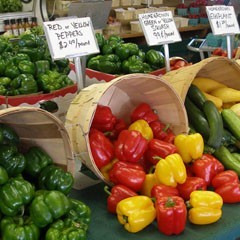 We have compiled a list of useful resources for growers, consultants and agri-business people, organized by category. We hope that these websites can provide you with additional information, photos, and guidance.
COVID-19 RESOURCES
Cornell Small Farms Resiliency Resources
Ideas on how to take care of yourself, your farm, and your local community. These resources offer support on the various aspects of farming during a crisis, with a focus on the current COVID-19 pandemic. The content was curated in partnership with educators, researchers and others. It is consistently updated as new information and resources are available.
https://smallfarms.cornell.edu/resources/farm-resilience/
Employment and Agricultural Workforce Questions
The Cornell Agricultural Workforce Development team has assembled many resources to help you protect your workforce, your business, and your markets during the COVID-19 pandemic. Find H2A updates and more!
http://agworkforce.cals.cornell.edu/novel-coronavirus-covid-19/
Food Production, Processing and Safety Questions
Find answers to questions around the risks associated with food production and to your employees to ensure that a safe and robust food supply is maintained for the public. You can find useful links to expert resources to help address your specific questions. Resources are updated frequently as the situation changes and new information becomes available.
https://instituteforfoodsafety.cornell.edu/coronavirus-covid-19/
General Questions and Updates: NY Extension Disaster Education Network (EDEN)
Find the latest updates on coronavirus impacts in New York. This website is a one-stop source for links to resources for ag, workforce, food industry, food safety, dairy industry, horticulture, H-2A, family, animal care, business relief, and social distancing.
GENERAL
Cornell University Vegetable Program
https://blogs.cornell.edu/cornellvegetables
Cornell Cooperative Extension (CCE)
The Cornell Cooperative Extension website provides an overview of CCE programs across New York State.
Cornell Good Agricultural Practices (GAPs)
Information about the National GAPs Program and upcoming GAPs events.
BUSINESS
Cornell Small Farms Program
http://www.smallfarms.cornell.edu
Small Farms Online Courses
GUIDELINES
Cornell Veg Crop & Pest Management Guidelines
Integrated Crop and Pest Management Guidelines for Commercial Vegetable provides up-to-date vegetable crop production information for New York State. Included are cultural and pest management strategies for the major vegetable crops grown in New York State. It has been designed as a practical guide for vegetable crop producers, crop consultants, ag chemical dealers, and others who advise vegetable crop producers.

Guidelines may be purchased from The Cornell Store. You may purchase a print copy, online access, or a "bundle" which will get you a print copy and online access.
https://store.cornell.edu/c-875-pmep-guidelines.aspx
Organic Production Guides
Organic Integrated Pest Management for 8 vegetable groups, tree & small fruit, and grapes, and more
http://nysipm.cornell.edu/organic_guide/
GREENHOUSE & TUNNELS
Cornell University High Tunnel
This site provides growers with more information from Cornell's high tunnel team: types of structures, business and marketing resources, and crops that grow particularly well in the tunnel environment.
http://hightunnels.cals.cornell.edu/
SARE Season Extension Topic Room
A section of the Sustainable Agriculture Research & Education (SARE) website, the season extension topic room provides nationwide research in the areas of variety trials, fertility management, pest management, water management, energy, and marketing and economics.
http://www.sare.org/Learning-Center/Topic-Rooms/Season-Extension-Topic-Room
PESTS
Vegetable MD Online
See colored photos of common vegetable diseases from Cornell Fact Sheets.
http://vegetablemdonline.ppath.cornell.edu
Network for Environment & Weather Awareness (NEWA)
Awareness for disease, insect and weather forecasts.
The following links provide information and learning resources for NEWA









NYS IPM Program
Developing sustainable ways to manage pests and help people to use methods that minimize environmental, health, and economic risks.
http://www.nysipm.cornell.edu/
SOIL HEALTH
SARE Cover Crop Topic Room
A section of the Sustainable Agriculture Research & Education (SARE) website, the cover crop topic room provides educational materials developed from cover crop research. Topics include selection and management, economics, establishment, rotations, soil and fertility management, water management, pest management, and no-till.

http://www.sare.org/Learning-Center/Topic-Rooms/Cover-Crop-Topic-Room
Cornell Soil Health
Information to help you return your soil to a healthy state or keep an already good soil productive.
http://soilhealth.cals.cornell.edu
The Cornell Nutrient Analysis Laboratory
Provide accurate and cost effective analysis of soil (Cornell Soil Health Test, Illinois Soil Nutrient Test, other specialized soil tests), plant and water samples.


Upcoming Events
No upcoming events at this time.
Announcements