Current Projects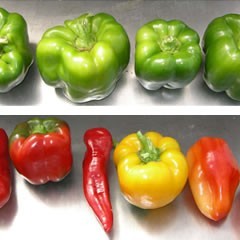 Final reports and results of our research can found throughout this site. But, because some of our work can span several years to gather information, review and summarize our findings, we want to keep you abreast of our current projects. Check back for updates on our progress.
2023 WNY Sweet Corn Pheromone Trap Monitoring
Last Modified: June 1, 2023

Again this year, the Cornell Vegetable Program will be collaborating with the NYS Integrated Pest Management Program to monitor the flights of European corn borer, Corn ear worm, fall armyworm and western bean cutworm. This information is used by NYS IPM to create weekly reports providing scouting and threshold information for fresh market sweet corn and links to resources on the major sweet corn insect and disease pests. Additionally, the information is used by the Cornell Vegetable Program to advise dry bean growers of the threat of western bean cutworm to their crop.
Muck Onion "Research Scouting" Program
Christy Hoepting, Extension Vegetable Specialist
Cornell Vegetable Program
Last Modified: May 15, 2019

To keep our fingers on the pulse of insect and disease pressure in muck onion production in Wayne County, CVP Field Technician John Gibbons scouts a handful of fields weekly counting disease lesions and onion thrips. Scouting reports are sent to grower cooperators complete with Cornell recommendations. This is a way of evaluating effectiveness of pest management programs, as well as a means of helping onion growers to implement onion IPM by spraying for pests only when they need to be.
Best Management Practices for Long-Term High Tunnel Soil Sustainability
Judson Reid, Extension Vegetable Specialist
Cornell Vegetable Program
Last Modified: April 25, 2017


A collaboration between Cornell Vegetable Program, the Cornell Student Organic Farm and NOFA-NY resulted in a $10,000 award from the Cornell Towards Sustainability Foundation. The project team worked closely with 10 high tunnel operators across Central and Western NYS, educated farmers and students, and provided technical assistance in managing soil health in high tunnels for long term productivity.


Upcoming Events
2023 Potato Advisory Meeting

December 12, 2023
Canandaigua, NY
This year's Potato Advisory Meeting will include talks from Cornell faculty on insect pest and weed updates, as well as updates from this year's potato variety trials. Following lunch, there will be a round table discussion with fellow potato growers and industry members. DEC credits: 2.0 credits in 10, 1a, 23. This meeting is FREE to attendees and includes lunch!
2024 Finger Lakes Produce Auction Winter Growers Meeting

January 4, 2024
Penn Yan, NY
This annual meeting will present information on insect and disease management in fresh market vegetables in both field and greenhouse (high tunnel) vegetables, primarily for those growing for wholesale auction. Grafting, biological and, where appropriate, conventional spray options will be discussed. Berry production updates will be provided. A general session will include updates from the Food Safety Modernization Act. Judson Reid, Senior Extension Associate with the Cornell Vegetable Program along with CCE staff will instruct participants and facilitate peer-based learnings. DEC recertification credits will be offered.
Announcements