Squash - Summer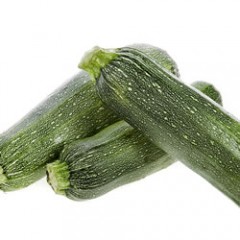 New York State has a strong industry growing winter and summer squash with over 5,000 acres produced in 2011 with a value of over 43 million dollars. A lot of summer squash is sold on the wholesale market, but nearly all of it is consumed fresh. Zucchini and Summer /Yellow squash are dominant types of summer squash grown in the area. Powdery and Downy Mildew, and Phytopthroa blight are the major diseases we are concerned with. Viruses are of major importance for summer squash growers and have led to plant breeders and seed companies to develop and release many different virus resistant varieties.
Relevant Events
2019 Processing Vegetable Crops Advisory Meeting

December 17, 2019
9:30am - 12:10pm, 1pm - 2pm, and 2pm - 3:30pm
Batavia, NY
2020 Finger Lakes Produce Auction Education Meeting

January 2, 2020
9:00 AM - 2:00 PM
Penn Yan, NY
2020 Ontario Produce Auction Winter Growers Meeting

January 8, 2020
9:00 AM - 2:30 PM
Stanley, NY
2020 Empire State Producers EXPO

January 14 - January 16, 2020
1.25 hr sessions throughout each day
Syracuse, NY
Most Recent Squash - Summer Content
Growing for Wholesale: Grading and Packing Guidelines by Crop
Last Modified: August 29, 2019

Grading and packing guidelines are now available for 18 commonly grown specialty crops in NYS: romaine lettuce, acorn squash, broccoli crowns, Brussels sprouts, sweet corn, green peppers, cucumbers, green cabbage, red cabbage, savoy cabbage, cauliflower, eggplant, green beans, jalapenos, poblanos, Hungarian hot peppers, summer squash, and zucchini.
Recording of High Tunnel Veg Research Webinar 11/29/18
Amy Ivy, Vegetable Specialist
Eastern New York Commercial Horticulture
Last Modified: November 29, 2018

This is a recording of an hour long webinar held by Amy Ivy of the Eastern NY Commercial Horticulture Program, Judson Reid of the Cornell Vegetable Program and Mike Davis of the Cornell University Willsboro Research Farm on Nov 29, 2018.
A copy of the PowerPoint is included in the 'read details' section below. With funding from the Northern NY Agricultural Development Program.
Video: New York State Produce Auctions
Last Modified: March 8, 2018


Currently, there are 8 produce auctions in New York State. These auctions are aggregation points that allow local farmers to sell their produce in wholesale lots to buyers from across the region. To document the economic impact of produce auctions on agriculture, local businesses, family farms, and produce buyers, the Cornell Vegetable Program worked with Harvest New York to survey top sellers and buyers.

A new Cornell Vegetable Program video shares general information about produce auctions, how buyers and sellers use the auctions to expand their businesses, and how local communities benefit from them.
More Squash - Summer Content


Upcoming Events
2019 Processing Vegetable Crops Advisory Meeting

December 17, 2019
9:30am - 12:10pm, 1pm - 2pm, and 2pm - 3:30pm
Batavia, NY
2020 Finger Lakes Produce Auction Education Meeting

January 2, 2020
9:00 AM - 2:00 PM
Penn Yan, NY
2020 Ontario Produce Auction Winter Growers Meeting

January 8, 2020
9:00 AM - 2:30 PM
Stanley, NY
Announcements