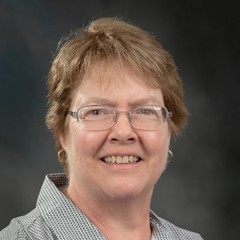 Julie Kikkert
Team Leader, Extension Vegetable Specialist
CCE Ontario County
480 North Main Street
585-394-3977 x404
Canandaigua, NY 14424-1049
phone 585-394-3977 x404
cell 585-313-8160
fax 585-394-0377
email Julie
Areas of Interest
Processing Crops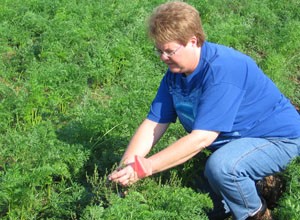 Crops
Snap Beans, Beets, Carrots, Peas, Sweet Corn
Background

Julie Kikkert has had a life-long interest in plant biology and was formally trained in Horticulture and Plant Physiology. She came to Cornell University more than 20 years ago, initially conducting research in plant biotechnology at the Geneva Experiment Station. For the past decade, she has worked for Cornell Cooperative Extension in commercial vegetable production, with a focus on processing vegetables.


Upcoming Events
Food Safety and Wash/Pack Facilities: Virtual Training
November 16, 2020
A well-thought out Wash/Pack Facility can go a long way in improving produce quality, worker health and safety, and overall efficiency. But how can intentional design impact food safety? This virtual training will help farmers and workers understand the food safety risks present in wash/pack facilities and outline ways in which risks can be minimized.
Announcements