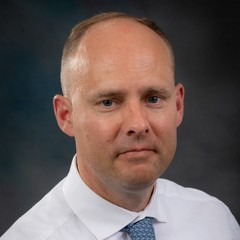 Judson Reid
Extension Vegetable Specialist
CCE Yates County
417 Liberty Street
Penn Yan, NY 14527
phone 315-536-5123
cell 585-313-8912
fax 315-536-5117
email Judson
Areas of Interest
Greenhouse/High Tunnel Production, Small Farming Operations, Fresh Market Vegetables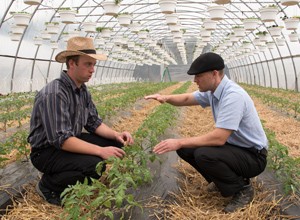 Crops
Cucumbers, Eggplant, Lettuce / Leafy Greens, Peppers, Tomatoes
Background

Understanding different cultures and their impact on agricultural practices has long been an interest of Judson Reid, leading to his International Agriculture major at Cornell University during his undergrad studies. Judson worked for Cornell Cooperative Extension of Yates County for several years before completing his master degree in plant protection in the field of Plant Pathology and joining the Cornell Vegetable Program team of specialists in 2005. Today, Judson focuses on cultural practices, small farm operations and season extension techniques.
Watch a 2 minute video
on Judson's connection to high tunnel research, grafting, and NYS produce auctions.


Upcoming Events
2019 Processing Vegetable Crops Advisory Meeting

December 17, 2019
9:30am - 12:10pm, 1pm - 2pm, and 2pm - 3:30pm
Batavia, NY
All are invited to attend and discuss the 2019 season for each crop, meet the new Cornell Weed Scientist and discuss weed management concerns, and receive updates on research conducted during 2019. Separate DEC and CCA credits will be available for each of the 3 crop meetings. The meeting is free of charge and there is no registration required.
2020 Finger Lakes Produce Auction Education Meeting

January 2, 2020
9:00 AM - 2:00 PM
Penn Yan, NY
This meeting is our annual winter educational event for Finger Lakes Produce Auction growers. This year we will focus on farm food safety clarifications, soil health, pepper pests, strawberries, and control of tomato and vine crop diseases through use of biopesticides. 2.5 DEC recertification credits will be available in category 23, and 0.5 credits in category 22.
2020 Ontario Produce Auction Winter Growers Meeting

January 8, 2020
9:00 AM - 2:30 PM
Stanley, NY
This course will educate growers on disease and pest management, varieties and marketing issues in vegetables and small fruit. Topics such as disease resistant varieties, pest/disease, cultural management and appropriate spray options. An anticipated 1.0 hours of content is eligible for re-certification credits.
Announcements