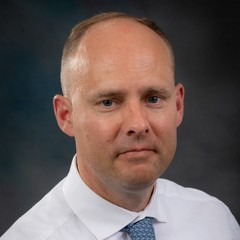 Judson Reid
Extension Vegetable Specialist
CCE Yates County
417 Liberty Street
Penn Yan, NY 14527
phone 315-536-5123
cell 585-313-8912
fax 315-536-5117
email Judson
Areas of Interest
Greenhouse/High Tunnel Production, Small Farming Operations, Fresh Market Vegetables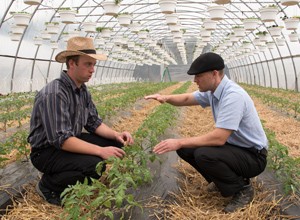 Crops
Cucumbers, Eggplant, Lettuce / Leafy Greens, Peppers, Tomatoes
Background

Understanding different cultures and their impact on agricultural practices has long been an interest of Judson Reid, leading to his International Agriculture major at Cornell University during his undergrad studies. Judson worked for Cornell Cooperative Extension of Yates County for several years before completing his master degree in plant protection in the field of Plant Pathology and joining the Cornell Vegetable Program team of specialists in 2005. Today, Judson focuses on cultural practices, small farm operations and season extension techniques.
Watch a 2 minute video
on Judson's connection to high tunnel research, grafting, and NYS produce auctions.


Upcoming Events
Sanitation Open House for Fruit and Vegetable Growers
November 29, 2022
Geneva, NY
Come experience several hands-on stations to help jump start and enhance your sanitation program. Try out new cleaning tools, learn how to select the right sanitizer, and assess the cleanability of different equipment.
Farm Food Safety Meeting
December 5, 2022
Newark, NY
This meeting will focus on updates and key considerations in farm food safety. Topics to be covered include agricultural water quality assessments, traceability procedures, tips for improving flow and efficiency in wash/pack facilities, cleaning and sanitation updates, plus plenty of discussion to answer your questions.
GAPs Training -- Understanding Food Safety on the Farm
December 9, 2022
Penn Yan, NY
Join the Cornell Vegetable Program and Cornell Cooperative Extension for a workshop that will provide you with the why's behind food safety recommendations along with practical, farm-based ideas to improve food safety on your farm.
Announcements