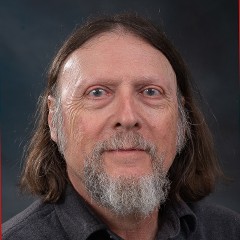 Robert Hadad
Extension Vegetable Specialist
CCE Monroe County
2449 St. Paul Boulevard
Rochester, NY 14617
cell 585-739-4065
fax 585-753-2560
email Robert
Areas of Interest
Food Safety, Fresh Market Vegetables, Marketing, Organic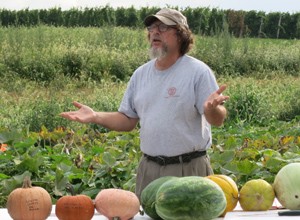 Crops
Asparagus, Cucumbers, Ethnic Vegetables, Garlic, Horseradish, Lettuce / Leafy Greens, Melons, Parsnips, Pumpkins / Gourds, Radishes, Rutabaga, Squash - Summer, Squash- Winter, Sweet Corn, Turnips
Background

Before joining the Cornell Vegetable Program in 2005, Robert Hadad worked as an Extension Educator both through the North Carolina State University Cooperative Extension Service and the University of Kentucky Cooperative Extension Service, developing programs for growers exploring sustainable and organic agricultural production practices. The production and marketing of local foods has always been a passion for Robert through his previous Extension work and as a former owner and operator of a small vegetable and fruit farm in Rhode Island. Today, Robert is the team's food safety, organic, marketing, and fresh market specialist.


Upcoming Events
Food Safety and Wash/Pack Facilities: Virtual Training
November 16, 2020
A well-thought out Wash/Pack Facility can go a long way in improving produce quality, worker health and safety, and overall efficiency. But how can intentional design impact food safety? This virtual training will help farmers and workers understand the food safety risks present in wash/pack facilities and outline ways in which risks can be minimized.
Announcements