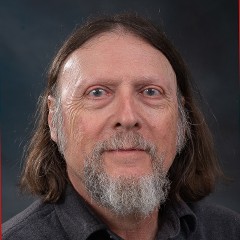 Robert Hadad
Extension Vegetable Specialist
CCE Monroe County
2449 St. Paul Boulevard
Rochester, NY 14617
cell 585-739-4065
fax 585-753-2560
email Robert
Areas of Interest
Food Safety, Fresh Market Vegetables, Marketing, Organic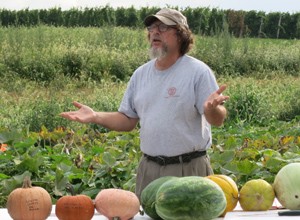 Crops
Asparagus, Cucumbers, Ethnic Vegetables, Garlic, Horseradish, Lettuce / Leafy Greens, Melons, Parsnips, Pumpkins / Gourds, Radishes, Rutabaga, Squash - Summer, Squash- Winter, Sweet Corn, Turnips
Background

Before joining the Cornell Vegetable Program in 2005, Robert Hadad worked as an Extension Educator both through the North Carolina State University Cooperative Extension Service and the University of Kentucky Cooperative Extension Service, developing programs for growers exploring sustainable and organic agricultural production practices. The production and marketing of local foods has always been a passion for Robert through his previous Extension work and as a former owner and operator of a small vegetable and fruit farm in Rhode Island. Today, Robert is the team's food safety, organic, marketing, and fresh market specialist.


Upcoming Events
Women in Agriculture Discussion Group: Apples and Vegetables
September 30, 2019
Monday, 6:00 - 7:30 PM
Lockport, NY
Each monthly Women in Ag discussion group meeting will feature an established, innovative Farm-her leading the group on a tour of her operation and sharing her expertise on business management and production. Several guest speakers, as well as Cornell Vegetable Program staff, will be brought in to act as resource people for developing solutions to common production challenges.

The September 30 meeting will cover season extension, managing CSAs and tarping led by Liz Tee, CCE Lake Ontario Fruit Program, and Elizabeth Buck, CCE Cornell Vegetable Program. The meeting will be hosted by Bree Bacon (McCollum Orchards & Gardens). Bree will share her experience in social media marketing and passive farm income.

Announcements