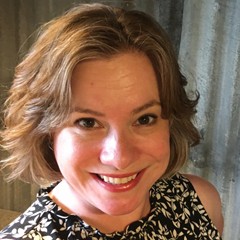 Angela Ochterski
Administrative Assistant
CCE Ontario County
480 North Main Street
Canandaigua, NY 14424-1049
phone 585-394-3977 x426
fax 585-394-0377
email Angela
Areas of Interest
Enrollment, Sponsorships, VegEdge Production, Website Updates, Team Reporting


Upcoming Events
Precision Agriculture Workshop VIRTUAL SERIES
January 21, 2021
February 4, 2021
February 18, 2021

Farmers and anyone interested in learning more about precision agriculture and how it can be implemented on the farm is invited to attend a 3-part virtual series. The series will feature Dr. Ali Nafchi, Precision Agriculture Specialist with CCE's NWNY Dairy, Livestock and Field Crops Team and the Cornell Vegetable Program. Topics will begin with an introduction to precision agriculture and why any producer of an agricultural product should be interested in precision agriculture.
Remote GAPs Training and Farm Food Safety Plan Writing Session
January 27 - January 28, 2021
Join Cornell Cooperative Extension on January 27th for a remote GAPs training. Instructors will walk growers through how to conduct a risk assessment on their farm utilizing the seven areas of farm food safety. Participants will gain hands-on experience in creating a traceability system for their farm, as well as learn about packing house design with food safety principles guiding placement of equipment and suggested materials. Students will also learn about how to train their employees related to food safety and understand what they will need to implement on their farm in order to pass a third-party food safety audit, such as GAPs.
On January 28th growers can join us for a day focused on writing their farm food safety plan. Trainers will be joined by NYS Department of Agriculture & Markets Farm Products inspectors to give guidance and input for farms in creating their farm food safety plans to meet the needs for a potential audit. At the conclusion of day two growers will have all components of their farm food safety plans outlined with the most critical pieces.
Announcements