How to Graft Tomatoes: An Instructional Video and Factsheet
Judson Reid, Extension Vegetable Specialist
Cornell Vegetable Program
October 16, 2013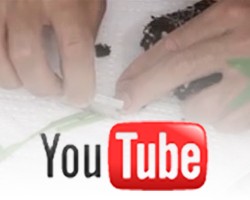 Grafting can significantly increase tomato yields and increase plant resistance to soil-borne diseases. Judson Reid, Extension Vegetable Specialist with the Cornell Vegetable Program has developed a step-by-step tutorial for growers on how to graft tomatoes.
Watch the video and
download the factsheet
for more information on the grafting process, common rootstocks and scions, important growing tips, and sources for grafting supplies.
FACTSHEET: How to Graft Tomatoes (pdf; 1554KB)


Upcoming Events
No upcoming events at this time.
Announcements