Video: New York State Produce Auctions
Last Modified: March 8, 2018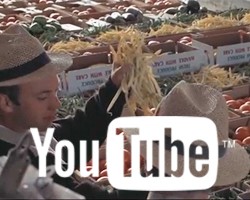 Currently, there are 8 produce auctions in New York State. These auctions are aggregation points that allow local farmers to sell their produce in wholesale lots to buyers from across the region. The Cornell Vegetable Program has supported the development and growth of these auctions and acts as the educational lead for the majority of the NYS produce auctions.
To document the economic impact of produce auctions on agriculture, local businesses, family farms, and produce buyers, the Cornell Vegetable Program worked with Harvest New York to survey top sellers and buyers.
A new video, made by the Cornell Vegetable Program, shares general information about produce auctions, how buyers and sellers use the auctions to expand their businesses, and how local communities benefit from them.


Upcoming Events
2019 Processing Vegetable Crops Advisory Meeting

December 17, 2019
9:30am - 12:10pm, 1pm - 2pm, and 2pm - 3:30pm
Batavia, NY
All are invited to attend and discuss the 2019 season for each crop, meet the new Cornell Weed Scientist and discuss weed management concerns, and receive updates on research conducted during 2019. Separate DEC and CCA credits will be available for each of the 3 crop meetings. The meeting is free of charge and there is no registration required.
Announcements