Video: New York State Produce Auctions
Last Modified: March 8, 2018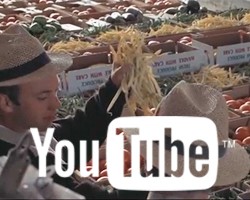 Currently, there are 8 produce auctions in New York State. These auctions are aggregation points that allow local farmers to sell their produce in wholesale lots to buyers from across the region. The Cornell Vegetable Program has supported the development and growth of these auctions and acts as the educational lead for the majority of the NYS produce auctions.

To document the economic impact of produce auctions on agriculture, local businesses, family farms, and produce buyers, the Cornell Vegetable Program worked with Harvest New York to survey top sellers and buyers.

A new video, made by the Cornell Vegetable Program, shares general information about produce auctions, how buyers and sellers use the auctions to expand their businesses, and how local communities benefit from them.


Upcoming Events
Chipping Potato Twilight Meeting

August 25, 2022
Dansville, NY
View the chipping potato variety trial and hear updates from Walter De Jong of Cornell! Mike Mager of Arctic Refrigeration will provide updates in potato storage. Brian Nault, Cornell, and Margie Lund, CCE, will talk about insecticidal rotations for Colorado potato beetle and other potato insect updates. 1.0 DEC (categories 1a, 10, 23) recertification credits are available.
Announcements