2016 Carrot Variety Trial
Anne Mills, Field Technician
Eastern New York Commercial Horticulture
January 24, 2017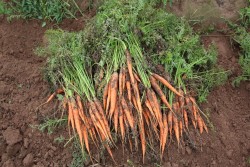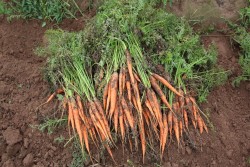 What makes a great carrot? The Eastern New York Commercial Horticulture Programs carrot variety trial will help you find out! Check out this slideshow to learn about the carrot varieties we grew and see which ones would make the cut to grow on your farm.
Taste test rating are included!
(pdf; 3075KB)
2016 Carrot Variety Trial Results


Upcoming Events
Food Safety and Wash/Pack Facilities: Virtual Training
November 16, 2020
A well-thought out Wash/Pack Facility can go a long way in improving produce quality, worker health and safety, and overall efficiency. But how can intentional design impact food safety? This virtual training will help farmers and workers understand the food safety risks present in wash/pack facilities and outline ways in which risks can be minimized.
Announcements