2016 Carrot Variety Trial
Anne Mills, Field Technician
Eastern New York Commercial Horticulture
January 24, 2017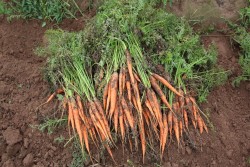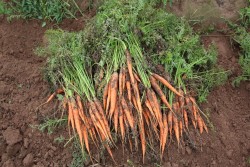 What makes a great carrot? The Eastern New York Commercial Horticulture Programs carrot variety trial will help you find out! Check out this slideshow to learn about the carrot varieties we grew and see which ones would make the cut to grow on your farm.
Taste test rating are included!
(pdf; 3075KB)
2016 Carrot Variety Trial Results


Upcoming Events
Women in Agriculture Discussion Group: Apples and Vegetables
September 30, 2019
Monday, 6:00 - 7:30 PM
Lockport, NY
Each monthly Women in Ag discussion group meeting will feature an established, innovative Farm-her leading the group on a tour of her operation and sharing her expertise on business management and production. Several guest speakers, as well as Cornell Vegetable Program staff, will be brought in to act as resource people for developing solutions to common production challenges.

The September 30 meeting will cover season extension, managing CSAs and tarping led by Liz Tee, CCE Lake Ontario Fruit Program, and Elizabeth Buck, CCE Cornell Vegetable Program. The meeting will be hosted by Bree Bacon (McCollum Orchards & Gardens). Bree will share her experience in social media marketing and passive farm income.

Announcements