2018 Lettuce Variety Trial First Planting Results
Crystal Stewart-Courtens, Extension Vegetable Specialist
Eastern New York Commercial Horticulture
August 21, 2018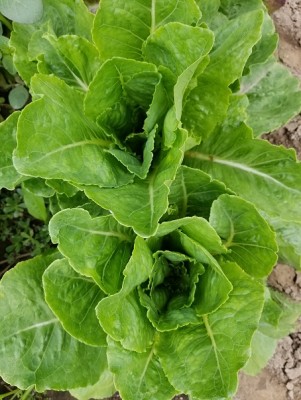 This year's lettuce variety trial was conducted at Pleasant Valley Farm in Argyle, NY. It was planted on May 28th, and harvested August 1st. The main goal of the trial was to evaluate romaine varieties to see which would perform well in hot summer conditions and there were 17 days above 85 degrees.
Standout Varieties: See the youtube video below
Other varieties evaluated, see the attachment below.
Other Lettuce Varieties Evaluated (pdf; 10275KB)


Upcoming Events
Food Safety and Wash/Pack Facilities: Virtual Training
November 16, 2020
A well-thought out Wash/Pack Facility can go a long way in improving produce quality, worker health and safety, and overall efficiency. But how can intentional design impact food safety? This virtual training will help farmers and workers understand the food safety risks present in wash/pack facilities and outline ways in which risks can be minimized.
Announcements