Hot Water Seed Treatment Using a Sous Vide Device
Amy Ivy, Vegetable Specialist
Eastern New York Commercial Horticulture
January 14, 2019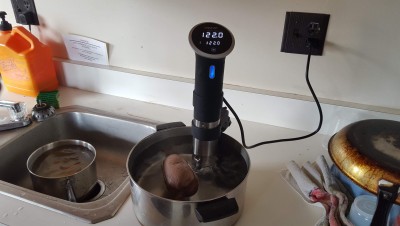 Learn to use a sous vide device to heat treat seeds as a simple, economical way to control diseases.
Click here to view the video, and follow our YouTube page for more educational videos!


Upcoming Events
Chipping Potato Twilight Meeting

August 25, 2022
Dansville, NY
View the chipping potato variety trial and hear updates from Walter De Jong of Cornell! Mike Mager of Arctic Refrigeration will provide updates in potato storage. Brian Nault, Cornell, and Margie Lund, CCE, will talk about insecticidal rotations for Colorado potato beetle and other potato insect updates. 1.0 DEC (categories 1a, 10, 23) recertification credits are available.
Announcements