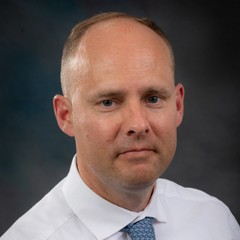 Judson Reid
Extension Vegetable Specialist
CCE Yates County
417 Liberty Street
Penn Yan, NY 14527
phone 315-536-5123
cell 585-313-8912
fax 315-536-5117
email Judson
Areas of Interest
Greenhouse Production, Small Farming Operations, Eastern-Region Fresh Market Vegetables
Crops
Cucumbers, Eggplant, Lettuce / Leafy Greens, Peppers, Tomatoes
Background

Understanding different cultures and their impact on agricultural practices has long been an interest of Judson Reid, leading to his International Agriculture major at Cornell University during his undergrad studies. Judson worked for Cornell Cooperative Extension of Yates County for several years before completing his master degree in plant protection in the field of Plant Pathology and joining the Cornell Vegetable Program team of specialists in 2005. Today, Judson focuses on cultural practices, small farm operations and season extension techniques.


Upcoming Events
ANNOUCEMENT: FOR THOSE THAT NEED ASSISTANCE FROM STORM
November 22 - November 25, 2014

Ag and Markets will be mobilizing the National Guard to shovel farm roofs and also shovel trenches/water escape paths away from buildings in anticipation of the rain.
If you are in need of this assistance on your farm please contact Darcy 716-697-4965 or
d
ep10@cornell.edu
please leave your name, address and phone number so we can get you connected with the National Guard for help on your farm.
High Tunnel School (Bath, NY)
December 2, 2014
10:00 AM - 3:00 PM; registration at 9:30 AM
Bath, NY
This beginner level school is for new high tunnel growers and will focus on best management practices, with an emphasis on tomato production. The school is strongly encouraged for growers with 2 or fewer seasons of tunnel growing experience, those considering getting a tunnel in the next few seasons, or NRCS EQIP recipients.
2014 Processing Beet and Carrot Advisory Meeting

December 8, 2014
12:30 PM - 2:30 PM
Batavia, NY
All are invited to discuss the 2014 processing beet and carrot season in New York. Hear ideas and concerns from fellow growers and industry members. Your input is needed to set future research priorities.
Announcements
Do's and Don'ts for Barn Snow Removal
The recent Western New York lake effect snow storms have dumped feet of snow causing many barns to be in danger of failure. The forecasted rain events for the next few days, along with warming temperatures will increase the weight of the current snow on barn roofs, thus further increasing the risk of barn failure.
Removal of significant snow accumulations off of a barn roof is best performed in a systematic way to reduce the risk of injury or death to both barn occupants and those working on the roof. Removing roof snow without a proper approach may actually cause more damage than if left alone in some cases by creating an unbalanced and/or concentrated roof loads.
Read more and view drawings on how to safely and effectively remove snow from a barn roof.
Erie County Snowfall - Contact Us to Report Damage
The Cornell Vegetable Program is working with Erie County Cornell Cooperative Extension to report damage caused by the record snowfall in Western New York this week to NYS Ag & Markets, Federal lawmakers, Cornell University's EDEN staff, and New York Farm Bureau. All of these organizations are working together to coordinate an effective response for the agricultural industry. The National Guard has been mobilized in the Buffalo area, but Farm Bureau has been told the current primary responsibility is the health and safety of the citizens. Much of the effort is clearing roads for emergency services and health care workers. As soon as those are met, the focus will turn to other immediate needs, including agricultural priorities.
Report your snowfall damage to Darcy Telenko
so that we can forward the information to the appropriate response organization.
In an emergency, your first call should be to 9-1-1. If you need any non-emergency assistance, please contact New York Farm Bureau at 1-800-342-4143. New York Farm Bureau can connect you to the appropriate state services who may be able to help.
Cornell Vegetable Program - Cornell Cooperative Extension
Your Trusted Source for Research-Based Knowledge