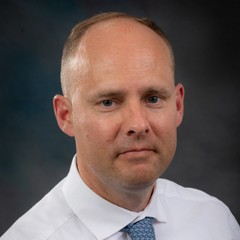 Judson Reid
Extension Vegetable Specialist
CCE Yates County
417 Liberty Street
Penn Yan, NY 14527
phone 315-536-5123
cell 585-313-8912
fax 315-536-5117
email Judson
Areas of Interest
Greenhouse Production, Small Farming Operations, Eastern-Region Fresh Market Vegetables
Crops
Cucumbers, Eggplant, Lettuce / Leafy Greens, Peppers, Tomatoes
Background

Understanding different cultures and their impact on agricultural practices has long been an interest of Judson Reid, leading to his International Agriculture major at Cornell University during his undergrad studies. Judson worked for Cornell Cooperative Extension of Yates County for several years before completing his master degree in plant protection in the field of Plant Pathology and joining the Cornell Vegetable Program team of specialists in 2005. Today, Judson focuses on cultural practices, small farm operations and season extension techniques.


Upcoming Events
Beating Back the Bugs - Walk & Talk
May 14, 2014
Wed. 5:00pm
Allegany, NY
This month we'll be focusing on insect management. What are some of the main pests, and what is the best way to deal with them? Learn how to develop a proactive, integrated pest management approach and bring all your questions about spray effectiveness, beneficials, scouting, and more.
Fertility from the Ground Up - Rolling Hills May Meeting
May 20, 2014
Tues. 6:00 pm
Phelps, NY
Prof. Steve Reiners will be the guest speaker this month. His focus is on vegetables, extension, and fertility.
Steve will start out with a discussion on basic soil science (how different types behave, what soil characteristics influence fertility) and move into a discussion on how to use that understanding to improve your nutrition programs.
Please bring a copy of your most recent soil test! It will help us answer your questions. Growers can also bring soil samples that they'd like to have checked for pH or submitted to the lab for full analysis.
Beneficial Insect and Habitats - Rolling Hills Discussion Group

June 17, 2014
Tues. 6:00 - 7:30pm
Livonia, NY
Abby Seaman and Marion Zuefle, of the NYS IPM Program, will teach which beneficial insects are used to control certain pests. Come learn about their lifecycles, predation strategies, and potential to be used on your farm!
Kira White, Vegetable Manager at Honeyhill Farm, will discuss her use of benefical insect promoting habitat. Attractive habitats provided by flower beds, certain cover crops, and banker plants help draw beneficials to your crop.
Announcements
2014 Cornell Vegetable Guidelines Available
The 2014 edition of the Cornell Commercial Vegetable Production Guidelines is available. This annual publication provides up-to-date vegetable crop production information for New York State. It has been designed as a practical guide for vegetable crop producers, crop consultants, and ag suppliers. The cost of this guide is $33 plus shipping. You can order this publication, or other Cornell Guidelines, through Cornell Cooperative Extension offices or from the
Cornell Store
at Cornell University at 800-624-4080.
Cornell Vegetable Program - Cornell Cooperative Extension
Your Trusted Source for Research-Based Knowledge