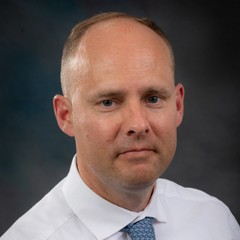 Judson Reid
Extension Vegetable Specialist
CCE Yates County
417 Liberty Street
Penn Yan, NY 14527
phone 315-536-5123
cell 585-313-8912
fax 315-536-5117
email Judson
Areas of Interest
Greenhouse/High Tunnel Production, Small Farming Operations, Eastern-Region Fresh Market Vegetables
Crops
Cucumbers, Eggplant, Lettuce / Leafy Greens, Peppers, Tomatoes
Background

Understanding different cultures and their impact on agricultural practices has long been an interest of Judson Reid, leading to his International Agriculture major at Cornell University during his undergrad studies. Judson worked for Cornell Cooperative Extension of Yates County for several years before completing his master degree in plant protection in the field of Plant Pathology and joining the Cornell Vegetable Program team of specialists in 2005. Today, Judson focuses on cultural practices, small farm operations and season extension techniques.
Watch a 2 minute video
on Judson's connection to high tunnel research, grafting, and NYS produce auctions.


Upcoming Events
2017 Produce Auction Growers Production Meeting (Yates)

January 12, 2017
Time TBD
Penn Yan, NY
This course will educate growers on disease and pest management, varieties and marketing issues in open field and high tunnel vegetables. Topics such as disease resistant varieties, pest/disease, cultural management and appropriate spray options.
2017 Empire State Producers EXPO

January 16 - January 19, 2017
Morning, Mid-day, and Afternoon Sessions
Syracuse, NY
Planning is already under way for the 2017 Empire State Producers Expo! This show combines the major fruit, flower, vegetable, and direct marketing associations of New York State in order to provide a comprehensive trade show and educational conference for the fruit and vegetable growers of this state, as well as the surrounding states and Eastern Canada.
Farm Food Safety Training Workshop
January 30 - January 31, 2017
9:30 AM - 4:00 PM
East Aurora, NY
Whether you just want to learn more about what farm food safety is all about or if you are being required to have food safety training by your buyers, this training is for you!
This training will provide growers with the information needed to begin implementing food safety into their practices. Day 1 will cover all aspects of what farm food safety is and why it is important for anyone involved in growing fresh produce. Day 2 will help those who want to write a draft food safety implementation plan for their own farm. A food safety plan is required for GAPs/HGAPs audits.
Announcements
Carol MacNeil Retires After 40 Years at Extension
Our teammate, mentor, and friend Carol MacNeil retired on October 1, 2016 from Cornell Cooperative Extension after 40 years of service!
After completing a B.A. in Biology and Education from SUNY-Buffalo and her M.S. in Vegetable Crops and Soils from Cornell University, Carol was hired by Cornell Cooperative Extension of Ontario County in 1976 as a vegetable extension agent. As one of the pioneering women in this position, she gained the respect of growers, faculty, and industry colleagues through her knowledge, hard work and sincere desire to improve vegetable production on local farms.
Carol's responsibilities grew as she became part of the Ontario-Wayne-Yates-Steuben regional team, and then as a member of the 12-county Cornell Vegetable Program. Always seeing challenges and looking for ways to help, Carol has led the way in many initiatives such as her recent focus on improved soil health, production and pest management of dry beans and potatoes, and improving growers' ability to forecast and manage late blight disease.
Although we can never fill Carol's shoes completely, her duties will be divided amongst CVP team members, with the NYS IPM Program and Cornell Faculty assuming some of the research responsibilities. If you have questions or concerns, please contact Team Leader,
Julie Kikkert
.
Cornell Vegetable Program - Cornell Cooperative Extension
Your Trusted Source for Research-Based Knowledge