Event Details
Date
March 22, 2017
Time
10:30 AM - 4:00 PM
Location
Irondequoit Public Library
1290 Titus Ave
Irondequoit, NY 14627
Cost
$20.00 CVP enrollees
(additional attendee $20.00 ea.)

$25.00 All others
(additional attendee $25.00 ea.)
Includes lunch if pre-registered



At the Door
$20.00 CVP enrollees
$25.00 All others
Lunch cannot be guaranteed unless pre-registered.

Host
CVP, ENY Commercial Hort Program, and CCE Monroe
Robert Hadad
585-739-4065
email Robert Hadad
Pre-Registration Deadline: March 20, 2017

EVENT HAS PASSED
WNY Garlic School
March 22, 2017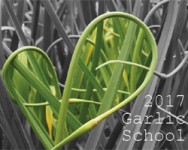 This grower meeting will focus on emerging and established diseases and pests such as white rot, eriophyid mites, fusarium, and the insect pests moving towards our region from the north and south -- leek moth and allium leaf miner. Garlic testing and a seed certification update will be presented. There will be plenty of discussion between growers and presenters.
Cost: $20 CVP enrollees; $25 all others. Register online using the link above or by mailing in the registration form provided below.
For more information,
contact Robert Hadad
.
Hosted by the Cornell Cooperative Extension: the Cornell Vegetable Program, the Eastern NY Commercial Horticulture Program, and CCE Monroe County.
2017 WNY Garlic School Flyer and Registration Form (PDF; 256KB)